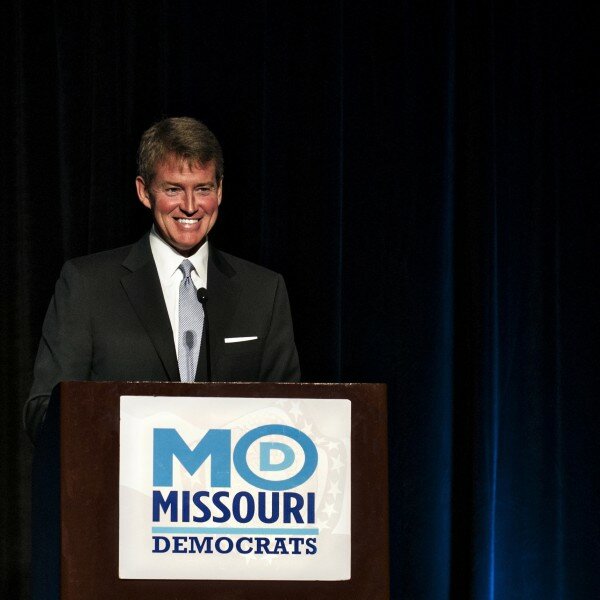 Twice elected to serve as the Attorney General for the State of Missouri, Chris Koster has governed the way he promised: delivering justice to those who break our laws, defending working families, and fighting against powerful interests that have done wrong to people of our state.
Chris is a hands-on Attorney General, personally prosecuting many high profile cases and arguing before the United States Supreme Court on behalf of Missouri. As one of Missouri's most experienced prosecutors, Chris has personally convicted some of our state's most notorious murders and has overseen more than 100 murder convictions during his career. As Attorney General, one of his most important duties is supervising our state's legal process surrounding the imposition of the death penalty.
In 2010, when Missouri ranked as one of the worst states for domestic violence, Chris convened a statewide task force that overhauled Missouri's outdated domestic violence laws and added important legal protections for survivors.
He has protected consumers from predatory and unethical businesses, and his investigations have led to more than $51 million in restitution for victims.
Chris has also kept his promise to root out fraud and abuse from Medicaid. Under his direction, the Attorney General's office has recouped more than $282 million for taxpayers.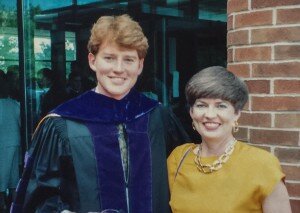 Being elected Missouri's Attorney General has brought Chris full circle. He first worked at the Attorney General's office to help pay for law school. It was during this time he learned the positive impact that an efficient and accountable state government can have on people's lives.
As part of his work, he often watched the legislative debate in the Missouri Senate. Chris was inspired by the way members of both parties sought to find bipartisan solutions that would benefit all Missourians, not just a select few.
Upon graduating from the University of Missouri School of Law in 1991, he returned to the Missouri Attorney General's office. After a year and a half as an Assistant Attorney General, he moved to Kansas City and entered private practice with the law firm Blackwell Sanders, focusing in litigation.
But his calling to public service quickly returned, and in 1994, he won his campaign to become Cass County prosecuting attorney. During his ten years in Harrisonville, he supervised litigation in thousands of cases, including many of western Missouri's most heinous criminal cases, such as the investigation and prosecution of serial killer John E. Robinson. His determined work on behalf of the people of Cass County led to his overwhelming re-election in 1998 and 2002.
Guided by lessons he learned from south Cass County's family farmers, teachers, union laborers, and small business owners, Chris was elected to the Missouri State Senate, representing the rural counties of Cass, Johnson, Bates and Vernon.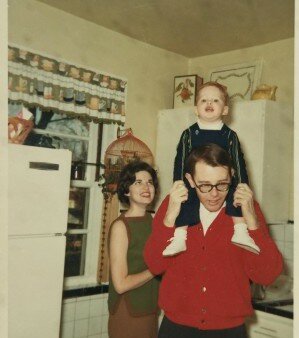 During his time in the General Assembly, Koster played key roles in the debates over stem cell research, tort reform, agricultural policy and Medicaid fraud. Additionally, in 2006 Koster successfully protected private property rights by reforming Missouri's eminent domain laws. Farm Bureau President Charlie Kruse praised Koster's bill as an example for the nation.
Despite these successes, Chris felt an increasing distance from the influence of right wing extremism within the Republican Party. Attacks on medical research and middle class wages, coupled with a lack of support for high-quality public schools were out of step with Chris's governing philosophy. In 2007, he made the decision to change his party in order to preserve his beliefs and joined the Democratic Party. One year later, he was elected Attorney General.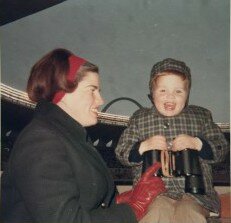 His father, Rich Koster, was a sports columnist for the St. Louis Globe-Democrat. His mother, Patricia, was Director of Sales for Innsbrook Resort and Conference Center in Wright City, Missouri. He is a graduate of Saint Louis University High School, received his B.A. and J.D. from the University of Missouri and his M.B.A. from Washington University in St. Louis.